Thilo Kühne
Bauakademie Model Facade and Friedrichswerdersche Kirche in 2017
Bauakademie Model Facade
2000
The history of Schinkel's Bauakademie in Berlin

In September 1999, the Bildungsverein Bautechnik, together with the Governing Mayor Diepgen, laid the foundation stone for the construction of a model façade of the historic Berlin Bauakademie. Karl Friedrich Schinkel's masterpiece, completed in 1836, had been demolished in 1962 amid international protests. The building is still considered a landmark for modern architecture today because of its special construction and building techniques, but also because of the high quality of its pictorial programme. Many of Schinkel's other buildings are still located in the immediate vicinity of the former site of the Bauakademie, for example the Neue Wache, the Altes Museum, the Schauspielhaus on Gendarmenmarkt, the Friedrichswerder Church and the Schlossbrücke.
Contribution of the Bildungsverein Bautechnik
The collective bargaining partners in the building trade are working together for the reconstruction of the Bauakademie. They commissioned the specially founded Bildungsverein Bautechnik to construct a model façade to spark the discussion about reconstructing the entire building and to serve as a training site for Berlin and Brandenburg apprentices. The quality standards of Karl Friedrich Schinkel were to be preserved and implemented here. To this end, the apprentices not only worked on the construction site, but also dealt with the master builder Schinkel and his work, with the Bauakademie as an institution and as a building with its special technical features, with the historical background as well as Schinkel's buildings in Berlin and the surrounding area that still exist today.
The reconstruction
On the basis of plans, photos and fragments of the original terracottas, some 200 future bricklayers, carpenters, stonemasons, stone sculptors, plasterers, scaffolders, carpenters, glaziers, energy electronics technicians and construction mechanics created the model façade, which was completed in October 2001, according to the idea and design of the architect Horst Draheim. The architects Abri and Raabe undertook the detailed reconstruction of the model facade and also supported the project with generous donations. In a festive ceremony with the Governing Mayor Klaus Wowereit, the apprentices presented their work to the Berlin Senate.
Awards
Winner "Most Exceptional Building Achievement in Berlin/Brandenburg "1999
"Culture plus" Gotha Prize for Cultural Education 2000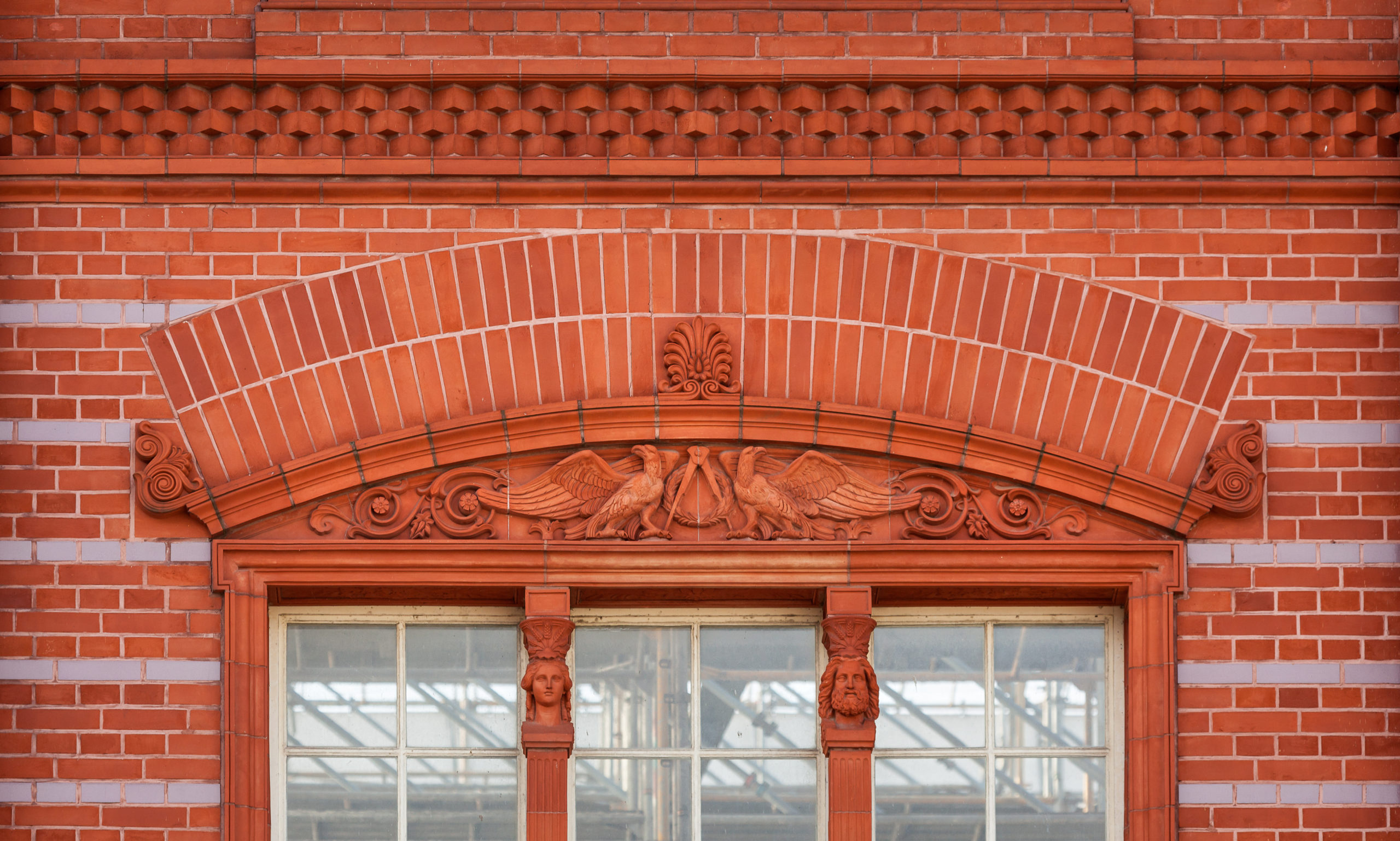 Thilo Kühne