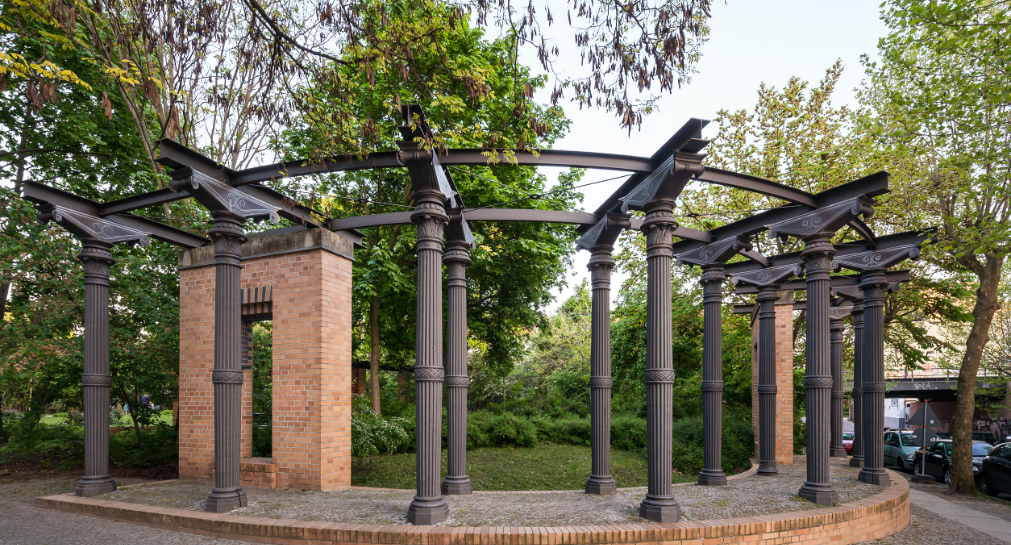 Thilo Kühne
Pendulum Pillars
The new installation of the pendulum pillars by Berlin trainees
History of the pendulum pillars

When the long-distance and suburban railway was extended along the route of the royal eastern railway around 1903, the town hall bridge with its 12 pendulum supports was built in the Victoriastadt (Berlin-Lichtenberg). To avoid tensile and bending stresses, the cast-iron columns were equipped with ball joints in the head and foot sections and thus corresponded to the historical bridge construction method used from 1882 to around 1910. They are also called Hartung's columns after the Berlin architect Hugo Hartung.
A local residents' initiative has initiated the reconstruction of the pendulum columns
The filigree and richly ornamented supports became superfluous in the course of the reconstruction work on the Stadtbahn route and were to be demolished. Under the motto "A monument for a monument", residents of the Victoriastadt campaigned for the preservation of the columns and achieved their re-installation as a row of colonnades on the corner of Türrschmidtstrasse and Stadthausstrasse in the immediate vicinity of their historic location in Berlin-Lichtenberg.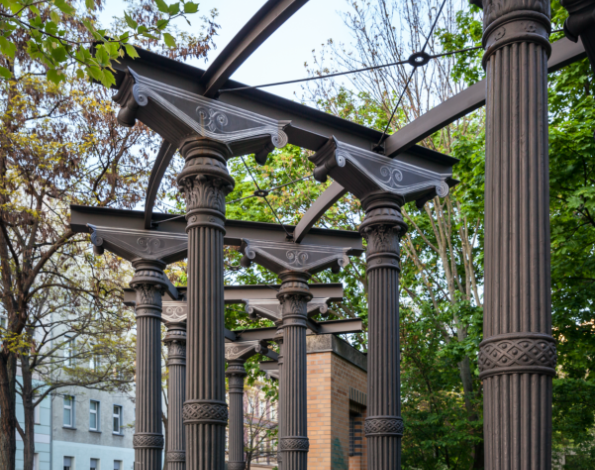 Thilo Kühne
The creation of a monument
Apprentices and master craftsmen from the Berlin Oberstufenzentren, the Lichtenberg district office and the Bildungsverein Bautechnik created a monument to 19th century engineering and a new attraction in the Victoriastadt within two months. Concrete builders, construction mechanics, bricklayers and painters were involved. The "monument for a monument" was ceremoniously handed over on 15 December 2006 and the apprentices' work was presented in the town hall opposite.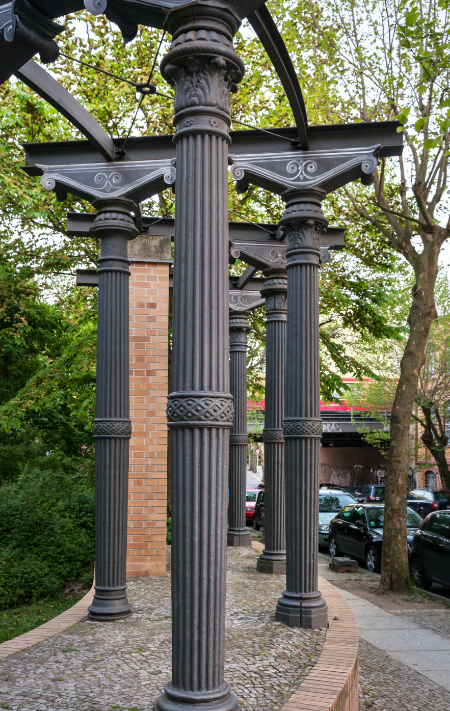 Thilo Kühne