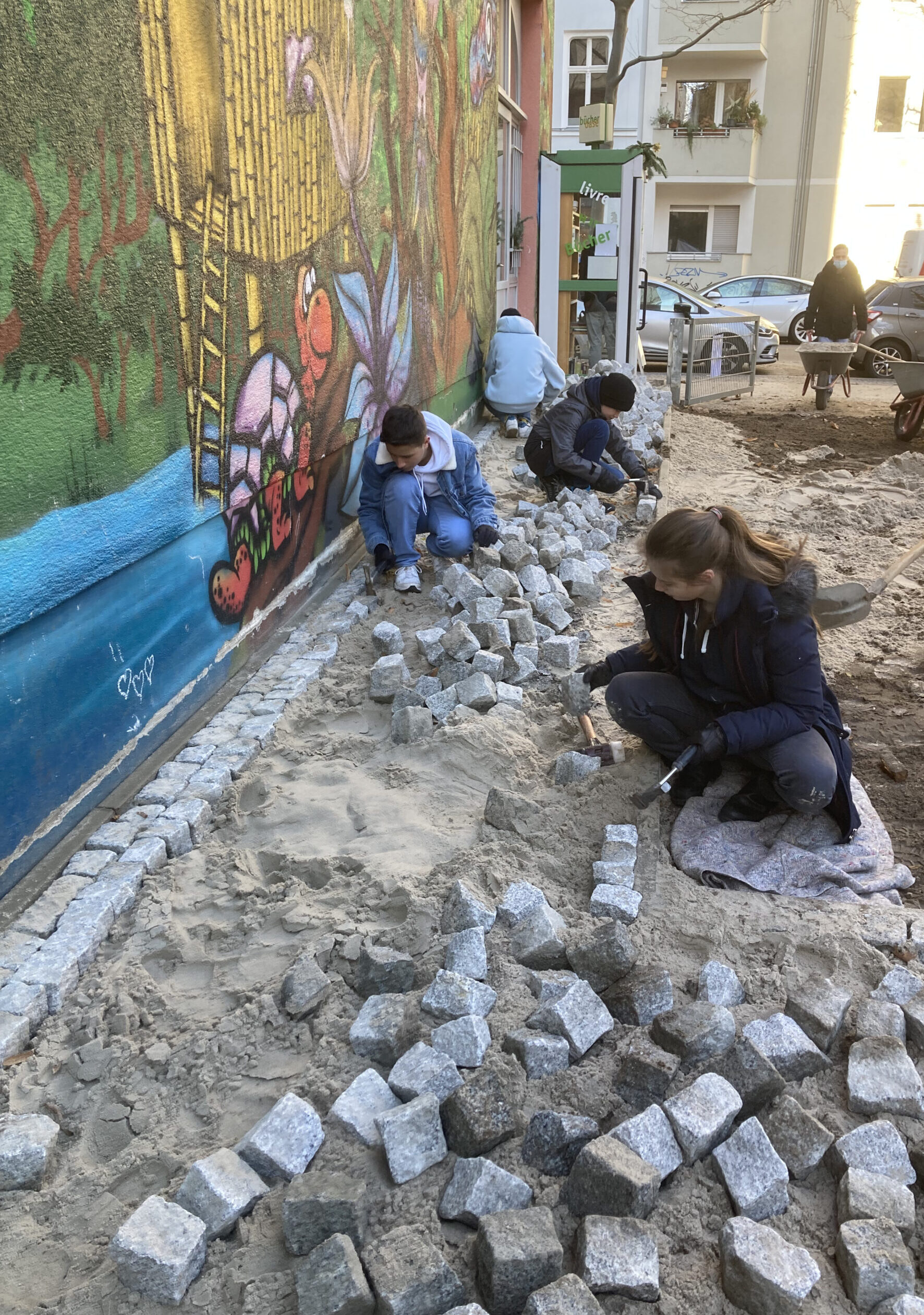 Paving work in Schöneberg
Mobile BAUWERKstatt
The "Mobile BAUWERKstatt" offers pupils the opportunity to try out crafts and various construction techniques in order to develop an interest and perhaps discover aptitude for this professional field. We are convinced that the life decision for a profession should be made on the basis of one's own experiences.
In the BAUWERKstatt, the working fields of "building" and "crafts" become tangible for the pupils. In this way, we would like to counteract skills shortage in the long term and bring the building professions back into focus in society. It is important to create an understanding and appreciation for these future-proof professions among the next generation.
In the course of one-day workshops at the BAUWERKstatt location in the Malzfabrik, participants make small workpieces under professional supervision. Schools can also register for longer-term cooperation in the form of fixed project days at the BAUWERKstatt and participate in the real construction projects.
At present, individual participation in the BAUWERKstatt is not possible; registration is handled by the schools. In individual cases, internships at the BAUWERKstatt are possible (enquiries can be made at ).
The project is funded by the Social Fund of the Berlin Construction Industry (Sozialkasse des Berliner Baugewerbes) and the Senate Department for Labour (SenASGIVA).